Privacy Statement
---
BISCO is committed to handling and protecting your personal data with due diligence.
The purpose of drafting this statement is to provide you with clear and easy-to-understand information related to our privacy practices when you visit or use our website, so that you can know how BISCO uses your personal data and make wise choices .
When you access other services or applications through our website, please read their respective applicable specific privacy terms.
BISCO reserves the right to update this statement by publishing new online versions from time to time. This statement was last updated in June 2021.
When this statement relates to BISCO, it means that BISCO is the manager of your data, that is, BISCO branch has, will or will establish a business relationship with you, or decides which of your data to collect or use in other ways .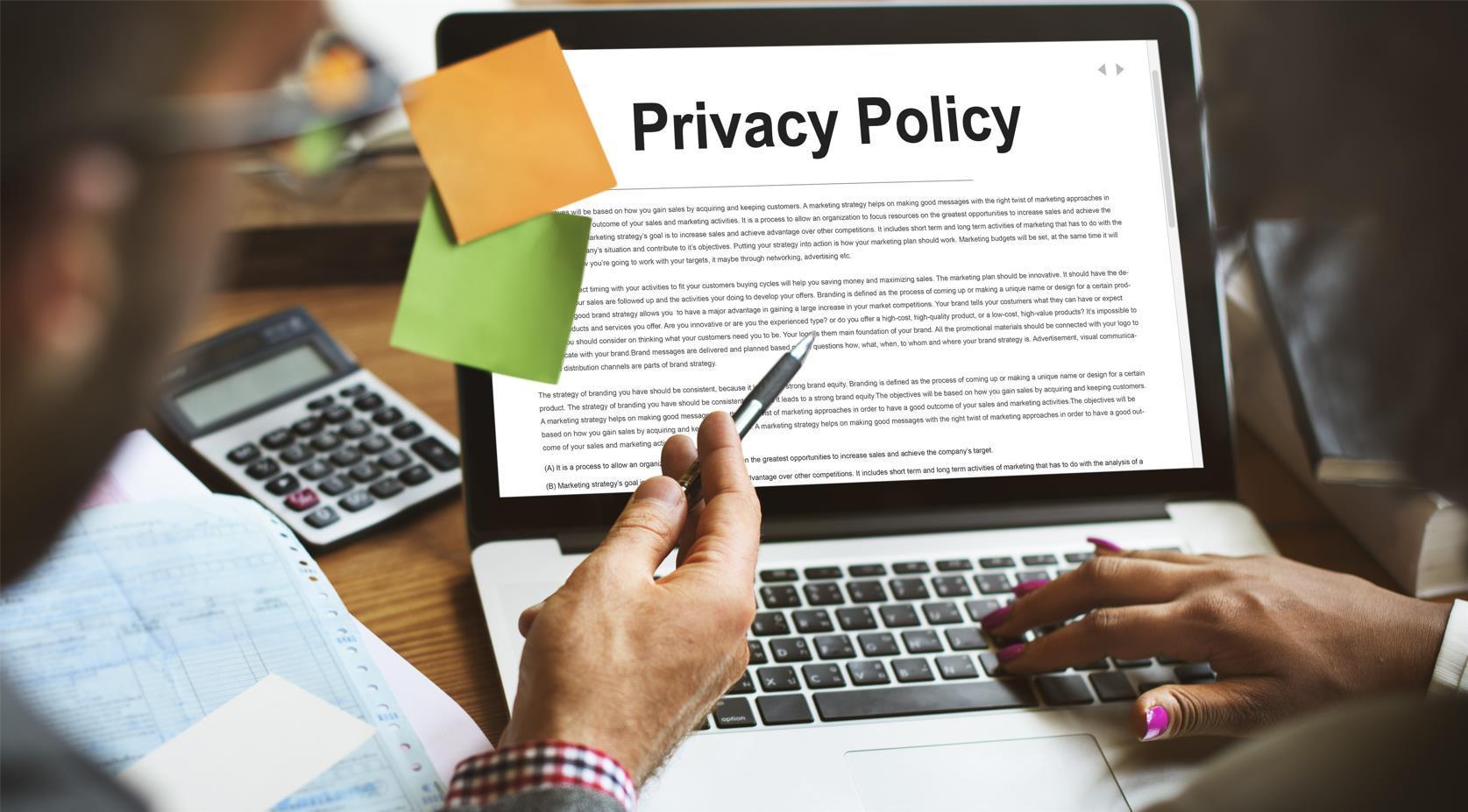 Personal data collection In the
following circumstances, BISCO will collect the personal data you directly provide us: request information related to our services; subscribe to our website services, email notifications and/or news; through our different queries Forms and help hotlines (such as honesty helpline) for inquiries; or through our website to make transactions or place orders. This may include:
• Identity and contact data such as name, title, phone number, email address, address, and country
• Information that you voluntarily share with us, such as feedback, comments or information provided through our helpline
when you visit us BISCO also automatically collects personal data when it's website. This may include:
• Device information, such as IP address, related websites, BISCO pages visited by your device, and the time your device visits our website
• Internet logs and detailed information collected through third parties (not specifically your personal) , Such as GoogleAnalytics
• Information collected by cookies
Why we use personal data
BISCO uses your personal data for the following different purposes:
• To improve our website to ensure that content is presented to you and your device in the most effective way
• If it meets your marketing preferences, we will provide You send emails to communicate with you so that you can understand the services and activities you are interested in
• Analyze your use of our website for trend monitoring and promotion
• Respond to inquiries and comments, and provide you with support through contact channels
• Keep us The security and reliability of the website, comply with legal requirements, fulfill obligations
• Execute or complete any transaction or order you submit on the BISCO website
• Share with the company to provide you with products or services
• If used for other new purposes , We will notify you before collecting personal data
How we share personal data
BISCO shares and transfers your personal data in the manner described here and only in accordance with all privacy practices and local privacy requirements. For our own business purposes, we occasionally share non-personal, anonymous and statistical data with third parties.
The following are the parties who share personal data with us and the reasons:
• Other affiliated companies of BISCO must meet the purpose of your personal data submission, especially in terms of providing services, account management, sales, marketing and support. We will take measures to ensure that affiliated companies comply with our global data protection policy, this privacy statement and applicable local laws when processing personal data.
• Occasionally involving third-party contractors and suppliers, who perform specific functions on behalf of BISCO, such as extracting and shipping samples, completing inspection orders, sending emails, deleting duplicate information in the customer list, and analyzing data. The above-mentioned parties can only access the information necessary to perform their functions, and will not use it for other purposes except to provide services to us.
• If it is used for purposes deemed reasonable by BISCO, BISCO will handle it at its sole discretion, including: meeting any laws, regulations, or government and legal requirements related to the information; for those who violate our business principles or other terms and agreements, In the case of mergers, sales, reorganizations, acquisitions, joint ventures or transfers, the necessary information shall be disclosed to identify, contact and take legal actions; to protect other purposes of BISCO.
How long
to keep personal data BISCO will retain your personal data for a period of time in order to achieve the original purpose of collecting the data. Please note that under certain circumstances permitted by law, BISCO may have a longer retention period for personal data in order to seek its business interests, conduct audits, perform legal obligations, enforce agreements or resolve any disputes.
The criteria that can determine the retention period include:
• Based on your data, how long will it take us to provide you with our products, services or operate our business?
• Do we have any legal, contractual or similar obligations for saving your data? Undertake the mandatory data preservation laws within the applicable jurisdiction, government orders or contracts or litigation related to the preservation of data related to investigations, and the obligation to preserve data
How to protect personal data
Regarding the information you provide, BISCO follows strict security procedures in terms of storage and disclosure to prevent unauthorized access, loss or destruction of personal data. This includes:
• Physical protection measures. We will lock doors and filing cabinets, control the use of facilities, and safely destroy media information containing your personal data.
• Technical protection measures, such as the use of anti-virus and endpoint protection software, to monitor our systems and data centers to ensure that it is consistent with our security policy
• management protection measures, such as training employees in security and privacy and to strengthen the sense of ensuring that understand the importance of protecting your personal data and methods of
BISCO will not attempts to collect sensitive personal data (also known as special categories of data). If we do this, we will always collect data in accordance with local data privacy requirements. If you choose to provide us with unsolicited sensitive personal data, you need to give us a special consent form to allow us to process such data on a case by case basis.
BISCO will not deliberately collect or solicit personal data of any children under the age of 16. If you are under the age of 16, please inform your parents/guardians to obtain their permission before providing any personal information to BISCO. Because you cannot provide us with your personal data without their consent. If we learn that we have collected data from children under the age of 16, we reserve the right to delete such data without prior notice or consent.
How to control your personal data
We are committed to ensuring that you can control your data. According to our internal procedures, we will respond to the request stated below. All requests should be contacted with us through the "Feedback Center" form:
• Access to personal information: According to our identity verification authority, you have the right to request the content of your personal data we hold. If you request us to provide a copy of the data, we may charge you a fee if permitted by local law.
• Correction and deletion: In some jurisdictions, if your personal data is inaccurate or needs to be updated, you have the right to correct or modify it. You also have the right to request the deletion of your personal information. However, when such data needs to be stored due to legal requirements and other obligations, it cannot be deleted. If we are asked to delete your data, we may save some of your most basic information to prove that we have fulfilled our obligations.
• File a complaint: Any complaint about our compliance with the practices described in this statement should be handled in accordance with the methods described here.
• Marketing preferences: According to relevant marketing laws, BISCO may periodically send you marketing information about our services through different channels such as email, phone calls, text messages, postal mail, and third-party social networks.
In order to provide you with the best personalized experience, we will tailor marketing messages according to your preferences. Our targeted e-mails contain e-mail messages that use web beacons, cookies and similar technologies in order to know whether you have opened, read or deleted the information and which links have been opened. When you receive a marketing email sent by BISCO and open the link in it, even if you have not registered or logged in to our website, we will use cookies to record the web pages you browse and the content downloaded from our website.
In addition, you can request to unsubscribe from e-mails sent by us and exercise the right to prohibit marketing to you. In this case, we will save the most basic personal data to record that you have chosen to unsubscribe and avoid marketing to you again. Please note that even if you unsubscribe from marketing communications, you may still receive our administrative information, such as technical updates of our products or services, order confirmation information, notifications of account activities, and other important notifications.
How to contact us
If you have any questions or concerns about your privacy, please contact us:
Shanghai BISCO International Corporation
Address: Room 507, Building 2, Gangling, Lane 1588, Youyi Road, Baoshan District, Shanghai, China
Email: info@biscointl.com
Personalized Information Service!
Drop your email to get market insights, product specs and latest rate info.
Copyright©2014-2022. BISCO. All Rights Reserved.
Ask us
anything
Hello there!
You are free to ask...

+86 177 1795 6875

sales@biscointl.com
Sitemap | Contact Us | Privacy Statement | Terms of Use | Online Security